PADI Specialty Courses
If you would like to learn more about a certain type of diving, say deep or perhaps diving with Turtles, Then you should enrol in a PADI specialty course.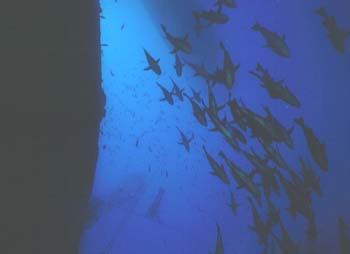 Deep Diver Course
What specialties can Aquaturtle offer?
We are able to offer 13 specialty courses:
1. Enriched Air Diver
2. Deep Diver
3. Multilevel Diver
4. Underwater Photographer
5. Underwater Navigator
6. Reef Diver
7. Wreck Diver
8. Night Diver
9. Underwater Naturalist
10. Drift Diver
11. Boat Diver
12. Dry suit Diver
13. Turtle Diver; our very own PADI endorsed specialty.
How to find out more
Contact Aquaturtle and ask for information on the particular specialty that interests you. We will then send you all the relevant information.
Course fees
The cost is calculated at £50 per dive. Each course varies in the number of dives that are required. They go from one to four dives. Added to this price are the relevant course materials, which you are encouraged to purchase. Cost around £20. Certification is included.
Don't forget to bring your logbook.
Back to Top
Back to Diving Courses