PADI Divemaster
The Divemaster Course takes you to the first professional level within PADI. As a Divemaster you will be in a position of many responsibilities. Divemaster duties include, guide, supervisor, organiser, boat handler, assistant, medic and technician. There are so many things to learn. This makes the PADI Divemaster course very interesting and rewarding. But this course should not be undertaken without 100% commitment.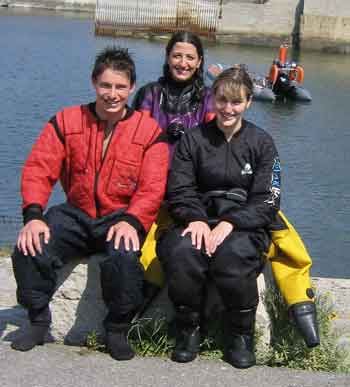 Carina Pinto with Openwater students at Portland
The Divemaster Course
The course builds the candidate into a professional. By the end of the course he or she will be able to organise, conduct and supervise recreational diving activities. Being comfortable with boat and shore diving. The candidate will be able to act as an instructional assistant to a certified PADI Open Water Instructor. Developing theoretical diving knowledge to Instructor level. This course is invaluable training towards becoming a PADI Instructor. Job opportunities around the World offered to Aquaturtle Divemasters.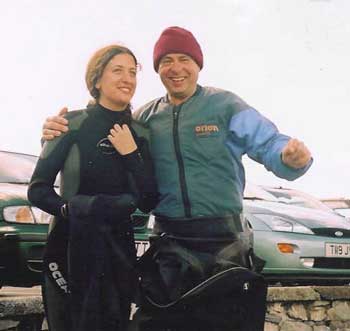 Carina in training at Brixham, Devon
The Course Schedule

Who can Enrol as a Divemaster Candidate?
You must be at least 18 years old. You must hold the PADI Advanced Open Water Diver, Advanced Plus or equivalent and PADI Rescue Diver or equivalent. You must have logged at least 20 dives. Prior to certification 60 dives must be logged.

Course fee
The Divemaster Course costs £499, which includes all tuition fees and Divemaster manual. The cost does not include the Encyclopaedia of recreational Diving and the Knowledge Workbook. This price excludes also, equipment rental, transportation to dive sites accommodation and boat fees.

PADI requires an annual membership fee on successful completion. This is paid directly to PADI. There is a diving Medical required by the Divemaster candidate.

Note: Doctors will charge a fee for this service.

Booking
Please speak to a member of the dive school to arrange an interview.

Back to Top

Back to Diving Courses