RYA Powerboat Level 1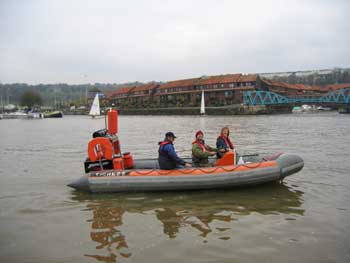 This course is idea for children and Adults with limited time or money.
It's a fun One day course. For kids it's a really great learning experience.
We provide the safety equipment such as life jackets and goggles. There are no theory tests or exams, just some basic theory about charts, ropes and tides. At the end of the course you will get a recognised RYA certificate Powerboat level One.
For juniors and Adults. Age 8 years and upwards. This course is for people with no knowledge or experience in powerboats.
Candidates under the age of 16 will be issued an endorsed certificate.
Course includes: Preparing and launching of the boat. Basic boat handling, mooring, safety equipment and planning. You learn lots more including Knots and rope work, who has the right of way at sea, tides etc, etc.
At the end of this course you will be able to drive a boat under supervision.
Course Minimum Duration: One Day.
Course cost: £145